Lively, enjoyable, regional and healthy
Why go far when the good things are so close. Products from the region combined with international experience result in the vibrancy and delights served in the "Vivid" restaurant at the Hotel Schatzmann in Triesen. For his excellent cuisine at a high level, owner and chef Heiko Krüger focuses on regionality, ethics and enjoyment. The meat from happy calves, from the Buura Beizli St. Margrethenberg. Fish from Lake Zurich, which Stefan Zehnder fishes with great passion, and vegetables from Bad Ragaz. Accompanied by fine wines from Liechtenstein, the Bündner Herrschaft and Burgenland. "Vivid" lively, enjoyable, regional and healthy. Rejoice with us and let us fascinate you with culinary delights.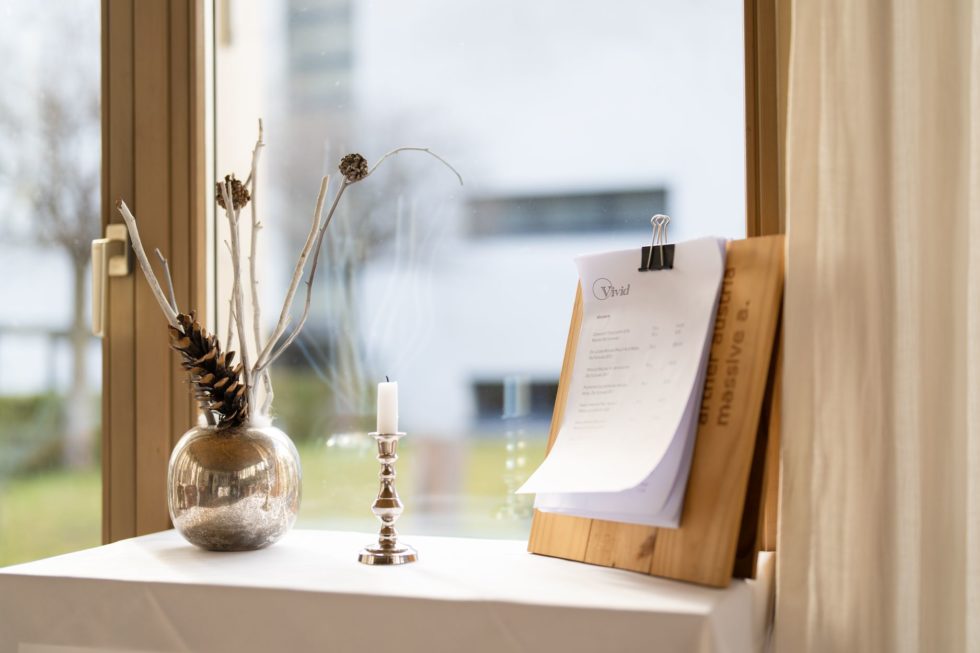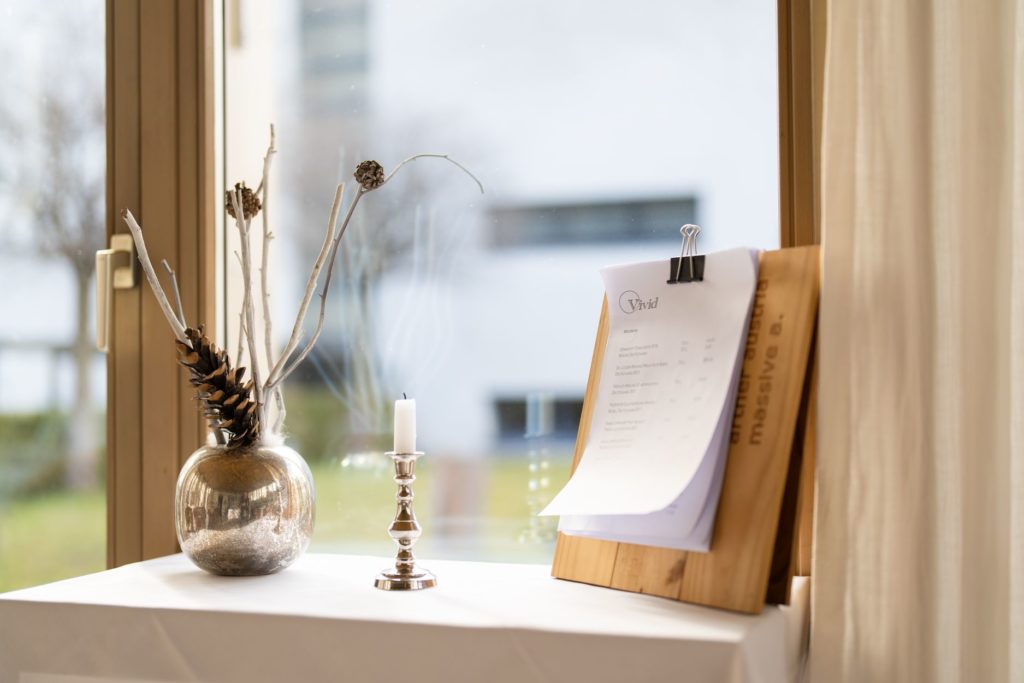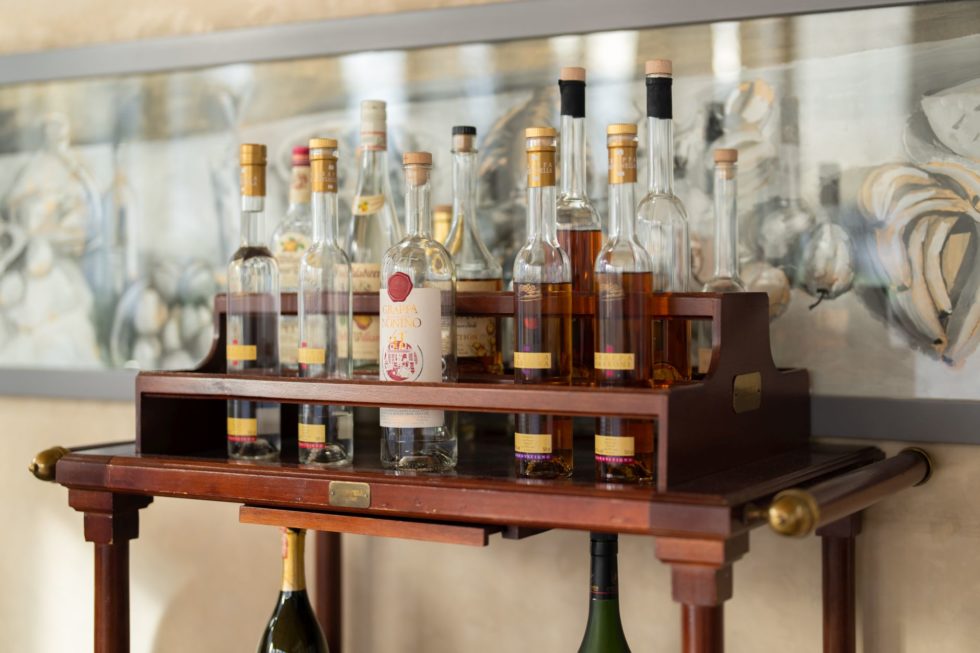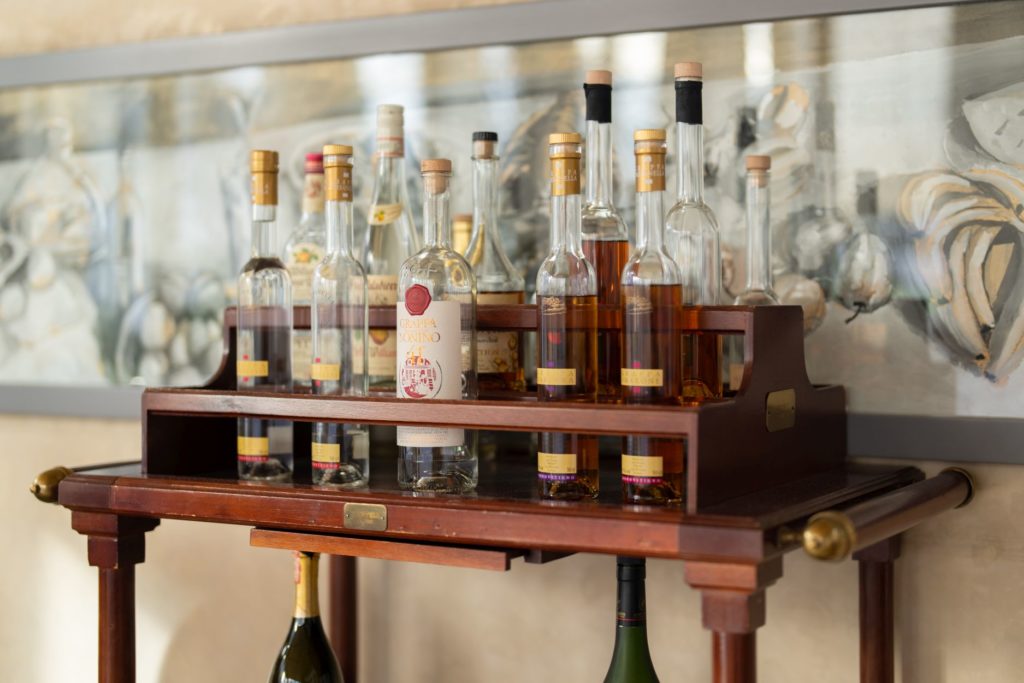 Opening hours 
Monday - Friday
11.30 - 14.00
18.30 – 22.0
Landstrasse 80  
9495 Triesen
Principality of Liechtenstein
With direct booking you get:
At least CHF 5,- discount per room/night compared to all booking portals.
A first class and rich breakfast.
Free parking directly in front of the house.
Free cancellation until 6 pm on the day of arrival.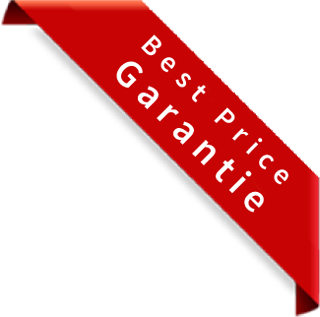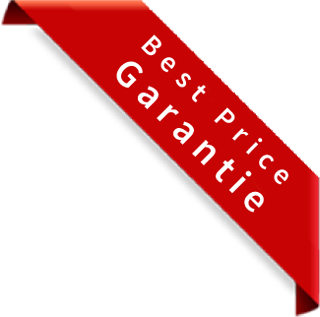 Landstr. 80 - 9495 Triesen FL